The Worst Night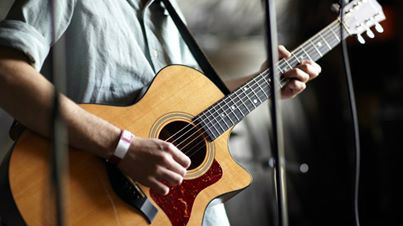 For as long as I live, I will never forget that night. It's catalogued as the worst of my life. It's never a good sign when your phone rings after 1:00 a.m. But seeing Sean's name on the screen calmed me a bit, we're all night owls, especially me; (it's after 1:00 a.m. as I'm writing this; fittingly,) and the kids knew BK was in Boston. When I'm hanging out by myself, they know I'm always up for a late night convo. This call was not to talk. 10 seconds into it, I found myself gasping for air; as if someone had unexpectedly punched me in the gut.
Rory was dead. By his own hand.
Rory came to live with us after his Dad died. Sean was away at school and he asked if we could offer his room for a couple months. He was one of Sean's best friends, there was no question we would take him in. A couple of months turned into a couple years; he was in the fold.
The night he landed on our doorstep came about because his Mom was worried he was going to commit suicide. It was a difficult evening of confrontations, involving some men in blue. He assured us it was her despondency over the loss of his Dad, the notion couldn't have been farther from his thoughts. He was so convincing, after Westminster's finest delivered him to the emergency room, he snowed the medical professionals out of the mandatory two-day stay. Unheard-of. He was good at hiding his pain. Until he couldn't hide it anymore.
Several weeks before he died, I was in NY visiting the boys. Rory was severely depressed. I asked him when it all started and he revealed he'd been saddled with the feelings since he was five; I expected him to say right after his Dad died, but this beautiful, broken boy had been battling this demon his entire life. I encouraged him to see a doctor, he said he couldn't, his insurance didn't cover mental health. He was an absolutely amazing, (and I don't use that word lightly,) freelance web designer and graphic artist. So fast, sooo talented. Unfortunately, he was paying for his own insurance and could only afford so much. I asked him to come back home with me, but he said he wanted to stay there. So I just let him talk it out. How foolish I was to think that was enough. My lack of understanding and awareness will always haunt me.
Rory changed his mind and joined us for a concert that had been in the works for months. It was a blast, the entire theatre, including the three of us, on our feet, singing at the top of our lungs. Michael McDonald, at the Apollo Theatre, at Christmas; the man knows how to spread some joy. Felt like the darkness had lifted. The next day, Rory and I walked to get a cup of tea and some nosh; said he hadn't been out for a week and it felt good. I relive it often, it was the last day I spent with him.
Before I left, we searched depression groups and volunteer opportunities. He said he was anxious to be connected with both. Sean's job requires extraordinary hours and Rory was working from home. We both agreed, he needed to start getting out and spending time with people, he was alone way too much. Looking back, I marvel at my stupidity. How did I not see it? He had snowed me too. It's not that he didn't want to get better, he did; it was the depth to which he had fallen. I didn't realize, the pain was crushing him; he was paralyzed.
On and off, he kept up with text messages for the next two weeks, and then I got the call. The worst of nights. BK and I rushing from different directions, in the wee hours of the morning, driving through relentless freezing rain for hours, making our way to Sean.
Our lives have never been the same.
This December will be the two-year anniversary. I'm quite sure none of us anticipated how long the road to healing would be. It's hard to reconcile that someone you love descended to such despair; so broken, that even love wasn't enough. The ripple of Rory has been penetrating.
The reason I recount this cautionary tale? True to Shay's heart of gold, this coming week she's honoring Rory by giving his life and lessons new meaning. Offering us a way to heal and help. After researching to find the right one, she approached a non-profit that does significant work for both prevention and post care for families and friends, The American Foundation for Suicide Prevention. She rallied a partnership with AFSP, Mt. Gay Rum and the club where she works, Bardot, to collaborate on a fundraiser in Rory's name. It's perfect; not only was he a musician, he performed at Bardot; we were there, it was a magical night. Music was definitely his first love. If he wasn't on the computer, he was walking around with a guitar in his hands. That's him above, in our old basement. BK and I are flying down to Miami today. With music as the backdrop, we will celebrate a life and a love; musician, artist, friend, brother, and son.
Maybe Rory's life will be one that saves another. I hope so. In 2013, the most recent year with complete numbers, over 41,000 people committed suicide in the U.S. It's the 10th leading cause of death in America, taking a life every 12.8 seconds. That's a pretty startling scorecard. Despair is winning.
I wish I had understood the signs and contacted the American Foundation for Suicide Prevention, maybe things would have turned out differently. But, hopefully, sharing the story and supporting the resource might change the outcome for someone else. Maybe it will save them from that worst of nights.
The fundraiser happens on, of all dates, 9/23. (Of course it does.) Shay has also set up an on-line donation opportunity. I know people always have their hands out, I'm supremely guilty, but I encourage you to throw a few bucks in the kitty; especially if someone in your life is fighting depression, the link is below.
Despair can't win, the price is too high.
http://afsp.donordrive.com/index.cfm?fuseaction=donorDrive.personalCampaign&participantID=760876