Fence Stories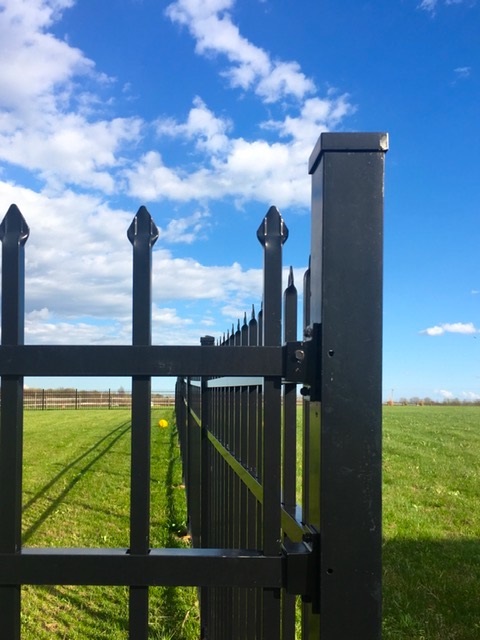 Hey, been a while. Feels good to be back. Although, full disclosure, can't really make that claim; yet. A lot's happened in the last year-and-a-half, but regardless how consequential any of it seems, it's been dwarfed by the tectonic shift of COVID-19. The column that follows is a piece written for one of my employers, a fence company. Up to this point it's been all business, all the time, but the explanation that accompanied my weekly submission said it all, "It didn't seem right to write about anything else." They're a really cool company, love working for them. They published the blog. Here's a re-print:
Fence Stories
No matter what industry you seek out today, information has been eclipsed by a global challenge, COVID-19. We're all feeling fenced in by a contagion that threatens to kill millions if we don't self-quarantine. More and more people are realizing, they don't have a choice. One thing is a certainty, though we're separated physically, we're all in this together.
Writing about the business of fences, yards and landscaping is my customary offering, but this particular time in our history calls for a different kind of fence stories. It's the people behind the fences that really matter and being cut off from them puts those relationships into a new perspective. Our simple day-to-day interactions are the salt that flavors our earth; here's a little taste of the seasoning where I live.
The first fence belongs to our next-door neighbors. Love leaning on it, talking to N while we watch her two and four-year-old wear a path in the grass from the bottom of their miniature slide to the stairs; over and over they giggle, climb and descend. Their joy is the right kind of infectious. N & J had a set of twins in January, tiny and too early, they made an entrance into a changed world. Gratefully, they're safe and home now; but no one has met them, nor will we for some time. Look forward to leaning on their safe haven again, watching all four of them play.
The next fence is across the street to the right. This one houses three of the sweetest dogs I've ever met, their parents are H & B, two incredibly generous souls; they always share the fruits of their labors, regularly offering vegetables from their garden and delectable cheeses from the company where B works. In addition to receiving their bountiful booty, consider myself one lucky dog, when they needed help letting theirs out during the day, being an independent writer who works from home, I got tapped. It's peaceful strolling with the girls in their backyard sanctuary; will miss spending time with them. Like most of us, H & B are home now and we're all safely keeping our distance.
Next door to the girls and directly across the street from us is the fence for J & A, two energetic and hysterical Boxers, who along with their owner, M, own my heart. M is one of my best friends and universally considered an inspiration in our hood. Last year, for almost the entire year, she endured a particularly heinous bout with cancer. While most people would have been defeated, M could still be seen working inside her fence, cutting, trimming and creating new beds. Sometimes we worked together, most of the time I just marveled at her strength. In the difficult months, the neighbors all reached out to help with snow shovels, food and flowers. The owners of the fence behind her, D & P, did even more. M's fence was getting loose and P came with shovel in hand and secured all the posts. After some reconstructive surgery and a protracted regime of treatment, M is securely in remission, we're all grateful.
The last fence story belongs to the second H & B, (three doors down from the first and one name common between them, go figure.) They too are a generous and stellar young couple, in the midst of building a beautiful family. Their babies are cherubic and smile with the slightest prompting. Talk about infectious. Personally, theirs is my favorite fence in the hood, a beautiful black aluminum enclosure, tall and elegant. Shortly after it was installed we had a neighborhood gathering in their new retreat. We're neighbors who celebrate holidays together and this was our first annual 4th of July party. Everyone came with dishes in hand and a sincere joy about spending time together. We probably won't be able to have our summer party this year, and maybe not the Halloween gathering either, it's all so unpredictable. But regardless of the pandemic that's altered our lives and kept us from each other, the one constant that will never change is our genuine concern for each other.
Ours is a neighborhood like so many across the world, people looking out for each other; talking across fences and helping those in need. We are all in this together, and we will prevail.
Here's a link to the company, if you're in the market for a fence, couldn't pick any better
If you're interested in receiving an email with a link to my blog posts, you can register at:
https://tinyletter.com/LaSooze