By Any Other Name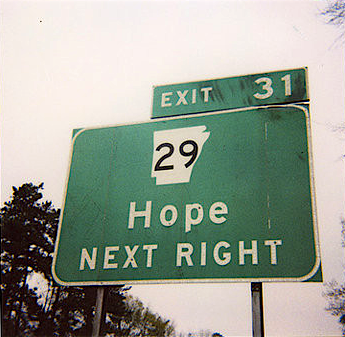 Had a little chuckle making out Christmas cards this year. An address (hey Kate & Anthony) in Jersey was the culprit. Changed from the original name, Orvil, in 1908, Ho-Ho-Kus, (the capitols and hyphens are the correct spelling) was a tribute to the native Indians of the region. Read there's some dispute as to the meaning, but nicely done on giving American Indians their props, Jersey. My guess was way off, put money on a magic connection, was tempted to finish the address with "Pocus" anyway. Must be kind of a magical place for the Ho-Ho-Kusites, (I kid you not, that's the legit name,) in 2011 New Jersey Monthly named it the best place to live in the state. Wonder if they still hold the title?
That research sent me down a rabbit hole looking for funky names, we have quite a few in the ole U.S. of A. Was familiar with the first one that popped up, Accident, Maryland. God forbid you have one while living there, talk about constant geographic salt being poured into a wound. Then there's always, Hell, Michigan. Can see the signs now, Welcome to Hell, a real hot spot. Can't take the heat? You can methodically pack up your belongings and move to Boring, Oregon. If a dreary and lackluster existence is too dull, spice things up a bit with a trip to, Intercourse, Pennsylvania. (Not touching that one with a ten foot…moving on. Although you might want to take a quick hop down from there to, Climax, Georgia, just sayin.) Then there's always the waste related towns, Slickpoo, Idaho, where they recommend wearing shoes with good traction, and the ever urgent, Pee Pee, Ohio; their motto is a no-brainer, Urine a place that warms you all over. Who thought it was a good idea to name a town, Pee Pee? Anatomically, they're more than just the butt of the joke. If you're feeling the urge from those towns, you can pass, Gas, Kansas, people say being there is a real relief. When you're done with all those hit, Embarrass, Minnesota, just to round things out.
Kidding aside, Willy Shakespeare had it right, a rose by any other name smells as sweet. Home is where the heart is, no matter what the moniker on the map. Boogertown, North Carolina might not be picked for the best name award, but pretty sure the residents there, (picture them with wads of Kleenex up their sleeves,) love it all the same. We used to live in a town called Finksburg. Bad name, great town. The kids conquered most of their school days there. It was an idyllic place to grow up. A picturesque country setting with lifelong friends just doors away, we Finksburgians, (yeah, that was just a shot in the dark,) had a home, sweet (smelling,) home.
For real though, it's no joke, home is absolutely where the heart is. The place we count on finding our comfort, our peace. For me, it's wherever my people are. BK just recently moved home from his swinging bachelor pad, (SBP, in the family vernacular,) in Greensboro, North Carolina. His working down there necessitated two homes. For me, I scored a getaway. It was a nice, third floor walkup. Had a great porch, nestled in the upper branches of the trees; offered a bird's-eye view of the hood. Spent quite a lot of time on that porch, was sad to see it go. The place had a great vibe, it was populated by a cool cluster of neighbors. All ages and nationalities; we were every shade of skin in the spectrum, all just happily doing our own thing. We didn't get to know anyone personally, but there was always a kind hello. Was there all day without a car a few times and the porch served nicely as entertainment. The predominant scene below, bouncing between the buildings and the trees was happy children playing. Couldn't have scripted a more peaceful setting. A little Nirvana. Home, at it's best.
Isn't that what we all want? A peaceful place to call home. A place to enjoy those we're drawn to and have no reason to fear those we're not. A safe place for our families, especially our children. Hometowns and neighborhoods where we can live free from fear. Communities where our shopping malls, theaters, schools and even churches aren't turned into tombs and given ugly names, like massacre. Finding our hearts is at the root of it all. Turning from those who foster division and instead deciding to rest in reason; we're all in this together, we should act like it.
Okay, sending you from here down to Arkansas, a place called, Hope. Here's hoping for a prosperous and peaceful 2018. Here's hoping our home is where the heart is.
Happy New Year.
If you're interested in receiving an email with a link to my blog posts, you can register at:
https://tinyletter.com/LaSooze