The Long and Winding Road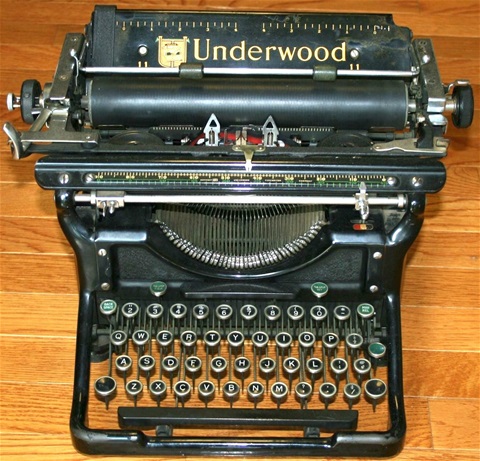 Just heard it. Was sitting down to write, went to turn my tunes off and, The Long and Winding Road, comes on. Marching orders. Been a while now since I started a column by that very name, as my next in line, but writing shifted to scripts and it kept getting shoved to the back burner. Guess it's time to dust off the road. How long has it been? A while.

Interesting tidbit, now there will be two in the family. BK's was first. (He was a columnist long before I took my first keystroke.) His, Long and Winding Road, was about my brother Tim, his cancer journey. An achingly poignant tribute to my brother and my family, on the occasion of Tim's passing. BK was a columnist for a newspaper in Ohio at the time, I think that one was called, Meat & Potatoes, (there have been several.) To this day, some 30 years after, and thousands of columns later, it remains one of my favorites.

Guess it's fitting I would write one with the same title. BK is the reason I write. It was his words over the years that inspired me. In college, he was an editor for the newspaper, the Wright State, Guardian. Loved listening to him on a typewriter, he used one of those clunky black, oldie-timie jobs at home. (Don't you love a good visual aid?) His fingers would fly. I marveled that anyone could put words together so quickly; and so adeptly. Lucky are those who have followed his writing over the years, his is a charismatic voice.

My road is the result of the journey we've been on since we moved to Mushroomville, (for those who are new here, two years ago we moved to the mushroom capitol of the U.S., Kennett Square, P.A. For us it has, literally and figuratively, stunk. Mushrooms pack a pungent punch, as did our builder, but I digress.) Because I never plugged in here and just continued my connection to Maryland like we'd never moved away, long and winding roads have defined me for the last several years. Literally. I shudder to think how many miles LaCiv has had to endure. More columns have been written on those roads than not. Dare say I might not be talking to you now if it wasn't for the roads. They have taught me so much.
It's interesting when you find yourself with hours of reflection that wouldn't otherwise be there without the solitude of a drive. Although I thought it was going to be a pain to make that trek back and forth, realized early on, I relished it. Needed it. This has been such a weird time for us; so many heavy things to ponder. From a strangely long list of family challenges, to the insane, publically played out pit that has become politics, there's been a lot to contemplate. And on several fronts, some anger to yoke.
Past installments have painted the not-so-pretty picture of this house we had built. A sad, who-would-believe-it, tale. Anger has been in surplus, pretty much throughout the sentence of this build. Though I'm not proud of it, at one point, let a tad bit out on our builder; expletives were involved. Not my proudest moment. But the list had gotten too long and grading our yard with a small garden rototiller, over weeds that were left to grow to tree-size, (chopping them up to little weed seeds,) raking it out by hand, (so every time it rains the yard offers a squish fest,) then spreading seed over that hot mess, put me over the edge. Didn't have the strength to keep it in. Oops, it was time to hit the road. Anger was not a place I wanted to hang out in anymore. No one has taught me that more than the man who built our house. He has been a potent lesson.
Before I wrap this up and get to the point, (promise, there is one,) there's some more back-story necessary. BK got a job offer with a great company in North Carolina; he took it. We get to leave this troubled house behind. He's already there, we moved him into an apartment in early January. (I know, I've been away a long time, sorry.) I stayed behind to sell the house, we had it on the market for a while, but had to take it off. It will come as a complete shock, there's a problem; it's a doozy. At the end of the frigid and windy month of Jan., we got an electric bill for $800. Average for tough winters in our last house, with several hundred more sq ft, $300 to $350. Unless you live in the Taj Mahal, 800 balloons ain't chump change to heat a house, no matter how you deal it. Something was wrong. After weeks of our poor HVAC friend tearing his hair out to find the issue, a light bulb went on.
His smoking gun, (who knew there was such a thing beyond a good western,) isolated the problem. The entire back wall of the upstairs three bedrooms has to be re-insulated, along with the seam between the house and the foundation - all the way around. The substandard work is pumping freezing air in all the outlets and baseboards. We moved in after the cold weather last year, the first round of brutal cold and wind was the judge and jury. Video of the gun proved a strong incentive to make the botched job right. Our builder used the word, "surgery", indeed, walls need to be cut out. Drywall mess, re-painting rooms, lost buyers (anyone for $800 a month,) just a little hiccup. And the worst outcome of the whole thing? It's been too cold to turn the heat ON. As ludicrous as that sounds, we can't carry $800 bills, we're paying for two locations now. Space heaters and the fireplace have taken the edge off for six weeks. That is, until this past few days, woke up and the house was 42 degrees. Braved out that day, but eventually had to turn the heat on, couldn't take it anymore. (Maybe a crowd-funding campaign?) I was sick of seeing my breath, indoors.
Okay, enough preface. All the crap, all the incompetence, and under-handed moves were there for a reason. The tough twists in the road finally brought me to a clearing. Can see the big picture now, and it's a relief; the time for anger is no more. I've only fueled the flame of the misfortunes by giving anger credence, whether I spoke it aloud or silently fumed. The house will be repaired. As always, it will have cost us money, time and heartache, (not to mention a few frozen toes,) but it will all be resolved. It is, what it is. For the past two years, anger has only compounded the situation. Robbed me of my peace. I've learned the hard way, no amount of frustration, resentment, or anger (justified or not,) will help; no matter what the obstacles along the road ~ bills, builders, or politics. It only makes the world ugly.
Take a look, the clearing is beautiful. Plan on taking in the sights like never before. God has a plan, and I'm down with it, no matter what. Today is the two-year anniversary of starting this column. Will always be obliged to His winding path for giving it life, for the lessons, the growth, and the view up ahead; the road is straight and smooth for as far as the eye can see.
If you're interested in receiving an email with a link to my blog posts, you can register at: