A Lyrical Tale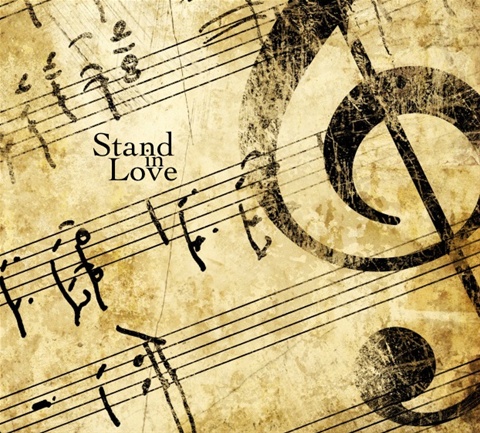 This is a project I've been kicking around for a while, a blog created entirely from song lyrics. (They move me, always have.) One line at a time, the artists tell the story. Have taken liberty with punctuation and context, but the lyrics are exact. The artists and the song the lines are taken from are listed at the bottom, in the order they appear. Spaces denote new paragraphs, (makes it easy to reference the artists if you are so moved.)
Taking into account the current state of our world, this is what came out.
__________________________________________________________________________
Here I am, in a river of questions, can I pour my heart out to a listening ear? I don't exactly know what's going on in the world today, don't know what there is to say about the way people are treating each other. Souls are feeling heavy and faith is growing thin, fears are getting stronger…hopelessness got some by the throat, you can see it in their eyes. Hearts are worn in these dark ages, you're not alone in these stories pages…the world is on fire.
If you've come looking for hard times, hard times ain't hard to find. Things look so bad everywhere in this whole world; what is fair? The people on the street have all seen better times. Lord knows that this world is cruel. I'm so tired of these overcast skies, I'm so tired of the looks in people's eyes. In the paper today tales of war and of waste. War, I despise, cause it means destruction of innocent lives. Desperate, meaningless, all filled up with emptiness. Seems to me you don't want to talk about it. The news slows, people forget, the shares crash, hopes are dashed, people forget; forget they're hiding behind an eminence front…it's a put on. Power seems to be so far up, the man on the street ain't got a clue. So you turn to any phony mouth with a tale to tell, but he's just a hoaxer. I'm surrounded by liars everywhere I turn, I'm surrounded by imposters everywhere I turn. I don't know who to trust anymore. Lies are lies in everybody's eyes; and lies are lies. Everybody's talking and no one says a word.
You know, you live by the words you choose. Listen to the propaganda, listen to the latest slander. In this self-absorbed complex conundrum. What I want from us is empty our minds; but we fake, we fuss and fracture the times. There's no profit in deceit, honest men know revenge does not taste sweet. No good ever comes from it, honest. Think of what you're saying, you can get it wrong and still you think it's all right. Everyone's right and no one is sorry, that's the start and the end of the story. …I told you to be patient, and I told you to be fine, and I told you to be balanced, and I told you to be kind. You don't listen, you don't hear, you're blinded by the fear that surrounds you. But keep thinking that way and you won't get nowhere. …it's just a waste of time, yeah it's such a waste of time. Someday, someway, maybe I'll understand you.
Everybody wants to rule the world. We take from each other and give nothing at all; well, it's a dog-gone shame but never too late for change. I am no better and neither are you, we are the same whatever we do. If you disrespect anybody that you run in to, how in the world do you think anybody's s'posed to respect you? Wake up everybody take a good look around, there's far too many reasons for all the troubles goin' down. I put my faith in the people but the people let me down. Peel the scars from off my back, I don't need them anymore. I want to eradicate my negative views and get rid of those people who are always on a down.
How I wish you could see the potential, the potential of you and me; it's like a book elegantly bound but in a language that you can't read just yet. House on a quiet street, a home for the brave, a glorious kingdom with the sun on your face, rising from a long night as dark as the grave. Is there a line that I could write, sad enough to make you cry? Feels like there's something just missing inside. So many changes have all just begun to reap; I know you're asleep, wake up. We need all the hope we can get. Take this sinking boat and point it home, we've still got time; raise your hopeful voice you have a choice, you'll make it now. I hope you understand.
Consider this the hint of the century. You will find peace of mind if you look way down in your heart and soul, don't hesitate 'cause the world seems cold. It's our time to make a move, it's our time to make amends, it's our time to break the rules, let's begin. It's too much fun being alive. Peace, remember peace is how we make it, here within your reach if you're big enough to take it. But we'll never see eye to eye as long as our tongues are tied, and we'll never be seen as one until we find Love. You must rely on Love once in a while
 to give you reason
.
All you need is Love. Take this message to my brother, you will find him everywhere. Always Love, hate will get you every time. Release yourself from misery, there's only one thing gonna set you free. I am Love; all I really need is to know that you believe. The church of man, Love, is such a holy place to be. You got to do what you should, one life, with each other; sisters, brothers. Love belongs to those who speak it. …Love is love sufficient unto Love and you can figure out the rest. I would never lie, this is not the end, there is still a hope.
Carry on, Love is coming, Love is coming to us all.
While you live it up I'm off to sleep, waging wars to shape the poet and the beat; I hope it's gonna make you notice. You know it's a mad mission, under difficult conditions, not everybody makes it to the Loving cup; it's a mad mission but I got the ambition, mad, mad mission, sign me up. But when I look in your eyes and see the harmonies and the heartaches soften, I'm getting in tune, right in tune; I'm in tune, and I'm gonna tune right in on you. This is the song of Love, let everyone sing along.
__________________________________________________________________________
Paul Coleman - The One Thing
Leon Russell - Stranger in a Strange Land
Ray Lamontagne - How Come
Sarah McLachlan - World on Fire
Citizen Cope - Lifeline
Steve Winwood - Higher Love
Steely Dan - Any Major Dude Will Tell You
Jack Johnson - Sitting, Waiting, Watching
Lucinda Williams - It's Gonna Rain
Crowded House - Don't Dream It's Over
Edwin Starr - War
Foo Fighters - Come Alive
James Gang - Walk Away
The Who - Eminence Front
J.J. Cale -The Problem
Cat Stevens - The Hurt
Gavin Degraw - I Don't Want to Be
Neil Young - A Man Needs a Maid
The Academy Is - The Fever
John Lennon - Nobody Told Me
Collective Soul - Him
Elvis Costello - Pump It Up
Young Astronomy - Faithless
Damien Rice - Rootless Tree
Robert Palmer - Every Kind of People
Ryan Adams - Two
The Beatles - We Can Work It Out
Nada Surf - See These Bones
Bon Iver - Skinny Love
Sam Phillips - Baby I Can't Please You
Joe Jackson - Wild West
Avett Brothers - I And Love And You
Marshalll Crenshaw - Someday
Tears For Fears - Everybody Wants to Rule the World
James Ingram & Michael McDonald - Yah Mo B There
Sly & The Family Stone - Everyday People
The Staples Singers - Respect Yourself
The Doobie Brothers - People Gotta Love
Rare Earth - I Just Want to Celebrate
Radical Face - Welcome Home
Lou Reed - New Sensations
Death Cab for Cutie - I Will Possess Your Heart
Bruce Springsteen - Devil's Arcade
Gin Blossoms - Found Out About You
Brandi Carlile - What Can I Say
Spirit - Prelude: Nothing to Hide
The Call - I Still Believe
Glen Hansard - Falling Slowly
The Verve - Lucky Man
REM - Losing My Religion
Earth, Wind & Fire - That's the Way of the World
X Ambassadors - Renegades
Sex Pistols - Problems
Ringo Starr - It Don't Come Easy
Collective Soul - In a Moment
Teagan & Sara - Shock to Your System
The Beatles - All You Need is Love
The Doobie Brothers - Talkin It to the Streets
Nada Surf - Always Love
Pete Townshend - Let My Love Open the Door
Prince - I Would Die 4U
David Bowie - Moonage Daydream
U2 - One
Stevie Wonder - Give Your Heart a Chance
Jason Mraz - God Moves Through You
Kendall Payne - I Will Show You Love
Crosby, Stills & Nash - Carry On
Kings of Leon - Use Somebody
Patty Griffin - Mad Mission
The Who - Getting in Tune
Earth, Wind & Fire - Love is Life
If you're interested in receiving an email with a link to my weekly blog post, you can register at: