Oh Baby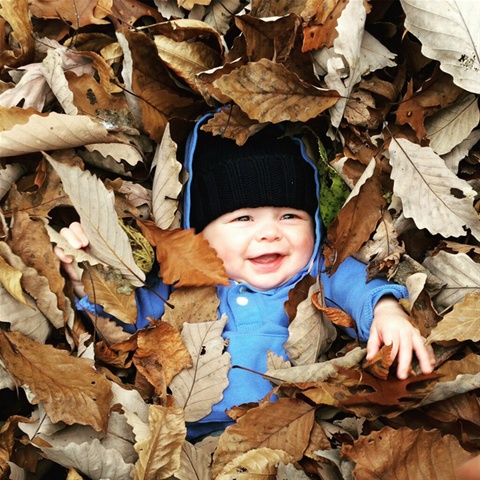 This week, Brooklyn for me, Boston for BK; the basement is barren. It's a rainy day in the land of concrete and asphalt and Jeter, my tail-wagging weather weenie, refuses to go outside. City living with dogs, ain't so easy. I feel his pain, it's wet and cold. (Perfectly happy to be hunkered down on the couch with Sarah's laptop, a blanket, and a cup of tea. Nirvana.) Kinda feel like I'm playing hooky when I'm in NY. Indulge in guilty pleasures, like binge-watching TV. At home, I rarely turn the tube on, unless it's an old movie with BK, there's always too much to do. But here, I'm not exactly taking meetings. Have a tad bit of free time on my hands.
This morning Jeter and I mainlined the show, Twice Born. An absolutely gripping PBS mini-series that follows the Special Delivery Unit at The Children's Hospital of Philadelphia; their specialty, fetal surgery while the infant is still in the mother's womb. A miraculous thing to behold. They repair a range of fetal maladies that, if left to address after birth, would cause profound handicaps or even loss of life. As are all PBS productions, the show is masterfully done. It handles the most delicate of situations with respect for the families going through the ordeals. Not everything goes well. After all, it's real life. Not normally a fan of reality TV, (can stomach very little of it,) but this is a different story. An education on so many levels, including the tenacity of the human spirit. All sizes. The doctors who run the center, get it. Babies are the most valuable thing we have. The surgeon-in-chief, Director and founder of the Center for Fetal Diagnosis & Treatment, Dr. N. Scott Adzick, said it all, "It's a miracle and a privilege to take care of patients, particularly babies. Babies are the future. What could be more compelling than a baby?"
Couldn't agree more.
I've had babies on my mind; in particular, baby boys. It was precipitated by last weekend's festivities. I attended a baptism back in the old hood, the cherubic little fellow in the pic. Cohen. (I am totally in the bag for this boy.) He's made an appearance in the blog before, congratulated his Dad on his arrival, in the Father's Day column. His Pop has been a recurring character. You might remember Sully, he's my son from a different mother. Watched him grow up, maybe helped a little along the way. Just as his mom, Sue, helped our three. We're all family. It would have been worth the drive if it had been ten hours.
I love watching Sully with his son, he's absolutely devoted. Cohen's parents are both smitten. And why wouldn't they be, he's adorable. A beautiful little boy with a calm and pleasant demeanor. He rarely cries, too interested in watching what's going on around him to waste time crying. He's a dream. Or maybe I'm just partial. (Me!?!) After all, I've prayed for this boy since he was just a little bean. As you know, I have a particular interest in praying for babies. Hoping they'll save the world from itself. A monumental task.
Being at Cohen's baptism reminded me of my Godsons, I have three; they're all young men now. They came into my life long before I landed on the idea of praying for infants. But, agreeing to be a Godparent kind of builds that task in; from the day of their dousings, I was on a mission. I've always found the concept of raising men intriguing, felt like a little behind the scenes spiritual assistance couldn't hurt. There's no denying it, men rule the world. (Women are warming up in the bullpen, but for the time being, XYs dominate the mound.) But as powerful as they might be, they all begin the same way, helpless. In every way. No question, they arrive innately who they are, but teaching them to value education, humor, kindness, and self-control produces a man worth giving to the world. Throw in a healthy dose of love and you crack the code. That's my Godsons. They're all three stellar young men; people who make the world a better place. I applaud their parents, they spent time on those valuable lessons.
We probably all agree, the world could use more like them. Men who value human life and understand that judgment belongs solely to God. Men who want to preserve life, not destroy it. Including their own. Young men who are not deceived into thinking it's a righteous act to spray a room with gunfire, then obliterate themselves and everyone around them in the name of a God who must be disgusted by their misguided actions. Yes, the world needs more good men. Men like Dr. Adzick, the one who saves babies. In one of his interviews, he admitted to that competitive streak that seems innate to most men; when going into battle, he wants to win. Thank goodness he's leading the right war, protecting the helpless. The new souls who can grow up to be love. That mission seems more important than ever; a little behind the scenes spiritual assist can't hurt. Oh baby, isn't that the truth.
If you're interested in receiving an email with a link to my weekly blog post, you can register at:
https://tinyletter.com/LaSooze