Hearts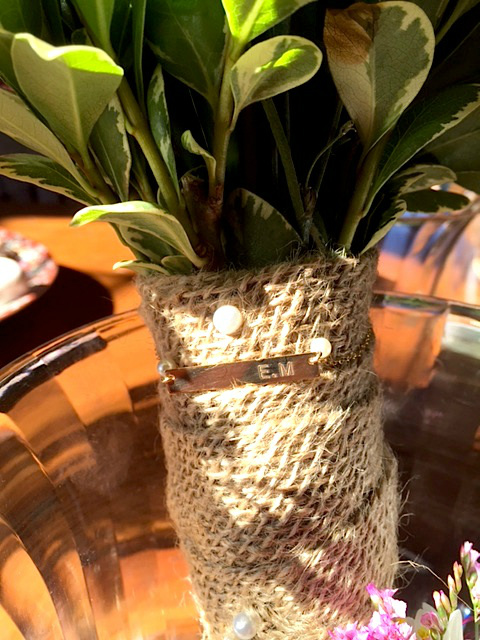 …something borrowed, something blue. I've always loved that traditional, "four somethings," rhyme. Who doesn't want luck on their wedding day? It's more than just the luck though, it's the stories behind the pieces. Old, new, borrowed, blue; there's a lot to work with there. I barely remember my own, (been a while,) but that wonderful ritual played out this past weekend and it's a story, (and a wedding,) I will never forget.
One of Shay's best friends got married. Sam, is a young woman who's in the fold; she's one of the kids. So, it was fitting that she and her husband, Jesse, (who couldn't be a better man,) asked BK to perform the wedding. The request was made at their engagement party, such a heart moment. He was honored. He approaches the task reverently. This was his third wedding. Shay remarked how cool it was that two of her best friends in the world had been married by her Dad. (And another one's coming soon.) Rev Kev is a popular item. I understand why; I'm always so proud of him, the words he writes are perfect. He spends time with the couples, talking about their love, and their lives; then weaves their stories seamlessly into the ceremony.
That's memorable in itself, but it's only one reason why Sam's wedding was special; there are many. As a matter of a fact, I'm working off a list. Next up: The family. Actually, the next two can be grouped together. Family and Friends. They were one and the same. BK mentioned it several times; the wedding weekend felt like a cool, extended family gathering. Everyone chipped in to help get the venue set up, so the festivities started on Friday. This was one classy barn wedding, the venue and the decorations were flawless. Merrymaking continued through each phase; the rehearsal, the dinner, the day of getting ready with the girls, the wedding, and the reception; together, it was one fantastic familial feast.
Then there were the children. This is a generation that has little people, including Sam & Jesse; they have two beautiful boys. They were the highlight of the weekend; all of them. Babies bring their own brand of joy. Little ones, in general, can brighten a gathering. But especially when they're as good as these kids were. They ranged from two months to two digits, and all of them were a delight. Sweet children are notable. This generation of parents has it together; they're devoted, and the love they spend on their children is apparent. Definitely memorable.
But the thing I will remember most about Sam's wedding was her "somethings." One of them was a memento that covered two of the requirements at once. The origin was an old shirt of her Dad's, that just happened to be blue. Sam cut a heart out of the shirt and a seamstress sewed it to rest directly over her heart, on the inside of her dress. She carried her Dad with her all day. You see, on July 21st, Sam lost her father to a car accident. Three months before her wedding day, she got the phone call no one wants to answer. Both her Dad and her aunt were taken by the tragedy. But he was there; you could feel it. In pictures, memories and a little blue patch of heart. He walked with she and her mother down the aisle. Sam honored her father. I have no doubt her "somethings" did their job, and then some.
After the accident happened, Shay sent Sam a necklace with her Dad's initials. She saved it for the wedding; wanted it to play a part in that walk down the aisle too. One of my tasks was to help with the flowers, I was given the honor of attaching the necklace to Sam's bouquet. He lead the way, and the chain was formed into a heart with pearl pins on the inside, close to her two hearts. It makes me well up to think of it. Heart to heart.
No question, it was a memorable gathering. Joyful. These are two people who belong together and their extraordinary love was recognized and celebrated by all. Their day couldn't help but make your heart swell.
The last thing on my list, the prayer. Sam and Jesse invited me to offer the prayer before dinner. They asked me the day BK went to talk to them. I had quite a while to think about it. Unfortunately, I didn't do the best job in person, got a little lost; my words are better read, than said. So here's my blessing, Sam & Jesse, written out. It's a prayer that comes straight from the heart.
"On behalf of Sam & Jesse, I offer thanks for not only the food we are about to eat, but for the family and friends who make this feast complete. In the book of Matthew, it says if two or more on earth agree about anything they ask for, it shall be done. There're a lot of us gathered to celebrate your day, I feel certain we agree; of one heart we pray that your lives together will be greatly blessed, a cup pressed down and overflowing. That the love and joy of this night, lasts a lifetime. Amen."
If you're interested in receiving an email with a link to my weekly blog post, you can register at: