Changes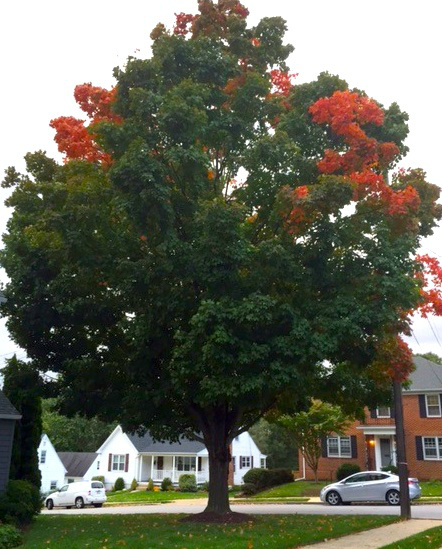 Enough with the doom and gloom already. I could wipe the smile off the Mona Lisa, for goodness sake. Turn the art world upside down: Yes, Miss Mona read too many of LaSooze's blogs. Real shame.
So, I found myself writing limericks in the middle of the night, (I'm a hopeless insomniac.) My dad always had a limerick or two in his pocket of tricks, he knew how to make me laugh. (Laughing, what a concept, might give it a try.) Here's the fruit of my sleepless literary genius:
There once was a writer from Shroomville,
Her blog was becoming a buzz kill.
Her readers they ran,
Not being a fan
Of the chickie who needed a chill pill.
Okay, so my chances of being the Poet Laureate of precisely anywhere might be a stretch. When I get one, I won't quit my day job. But seriously, I'll stop being so serious. (At least for a blog or two.)
There's something I want to circle back to; a comment I made a while ago, in reference to this rental house we've taken shelter in. Mentioned the place was magical and said I'd explain later. Never did, so I'm making good. Although we've now missed our third target date for completion of the house, we're getting so close to the U & O, I can taste it. I mean everything's relative; after eight months here, what's three more weeks? The movers are coming on the 22nd. Regardless; the rental sold. We have no choice but to vacate. We're told the house may not be done but, if not, our belongings can be stored in the garage and basement. Then we'll find a more temporary, temporary place. At least we won't be living in a sea of boxes anymore. They get to move in, even if we don't. But, elongated schedules aside, the house is going to be a haven. There's a lot of heart in it already and we're not even there yet. The people who're building it are taking great care. I love that.
Anyway, (from serious to long-winded,) we're leaving this place soon; I need to give props where they're due. But, I'm glad I waited; I have a different perspective now. That comment was made toward the beginning of our time here, now we're at the end. I've realized, it's not just this place that's offered the magic, it's the entire shift. The changes have changed me. Illness, vandalism and broken hearts aside, the move flipped a switch for me; turned on a light. At first I thought it was just this house that caused the transformation, especially the space I plopped my writing desk. It's surrounded by windows, with two skylights above; sun fills the room. Just outside the windows is a lush landscape of trees and foliage. It's had an impact on my writing.
But it's not just the space.
The combination of the move, this house, the drive back and forth to my old hood, and the people I've encountered along the way, the mixture is the magic. All of it, combined, made me start writing. I've penned individual projects for years, screenplays, a book, short stories, but never serial stuff; it amazes me that people would be interested in reading what I have to say with any regularity. But you've got me sold. The kindness from both people I know, and several I don't, has been fuel. Seriously, you have no idea what it's done for me when you've stopped me in person, or emailed, or messaged that you're enjoying the blog. Thank you, all of you, for taking the time to read it. You've given me a spark back. My job for years was producing programming for an education channel, and I really loved what I did. Especially when kids were involved. Budget cuts came along and the job went away. Devastating. Tough to find TV work at my age, might have something to do with all the fresh talent pouring out of film schools, (including my youngest.) Gotta admit, I was feeling at a loss for myself, pretty irrelevant. Then the move happened and I started this blog. It didn't take long and I was hooked.
That two-hour drive I make to go back to the old hood, (still doing that two days a week, that's another blog entirely,) has fed the addiction. I thought it was going to be a pain; but it's not, it's therapy. I rarely take 95, the back roads are too inviting and it only adds ten minutes to the trip. More blogs have been written on those roads. On sunny days the trip is stunning, especially now that the trees have started to change. It's like being in a two-hour virtual painting. Portraits of some of the most well-defined and picturesque farms you could find. Weaved between the farms are verdant forests and streams, even some one-lane bridges. Too pretty and peaceful to pass up. Along the twists and turns, little churches salt the landscape. It makes for a flavorful and contemplative drive. I spend a lot of time talking to God. Considering all the madness that's lead up to and continued after our move, I'm grateful for His patience; I tend to beat His ear. It's all been fodder for the blog.
Then, there's the people. Spending time with friends is one thing, spending the night is another. The quality of your time together takes on new meaning. Small talk turns into substantive topics. It's not just lingering over a casual dinner, it's helping to clean up the dishes before you don your cotton sleep pants and hunker down for the night in front of the tube. It's been a privilege to spend that kind of time; my hosts have all been such cool and considerate people. Several more have offered their homes, and I want to have that special night with each of them. But then there's the angel who gave me a key to her home and the freedom to come and go as I please. She's been an inspiration for the blog, more times than she knows. They all have. And there are friends on this end too, our next-door neighbors; salt of the earth. As much as I've busted its chops, there are perks in this persistently pungent place.
So many changes. If you asked me eight months ago, I would have said they were conspiring to ruin my life; who knew they would help define it. Fittingly, fall is my favorite time of year, the trees are changing; working their magic. But I'm a step ahead, already showing my true colors; I'm a writer.
If you're interested in receiving an email with a link to my weekly blog post, you can register at:
https://tinyletter.com/LaSooze